Joy Burnford
Sept. 30, 2019
In the second of a mini-series on women and private equity investment, I spoke with Miranda Leung, an ex-city lawyer turned investor, trader, and multiple board member, for her advice to women on how to be a confident investor.
Only 14% of business angel investors in the UK are female (UK Business Angels Association). Leung is one woman who is not phased by investing and she talks to me about her journey and gives some practical advice for getting started. Having left the law two years ago to start a portfolio career, she now invests in technology, ranging from robotics and virtual reality to fintech and solar energy storage. She has also invested in social enterprise.
Use Your Network
Whilst she has a raft of personal experience to help her manage this portfolio of investments, she always draws on the expertise of her network of friends from different industries. This helped her initially to have the confidence to invest in areas and industries that were less well known to her. "You can't be expected to know everything about every industry, so think about who in your network has expertise in this area. It certainly helped to give me pointers for my own research before doing my own due diligence."
---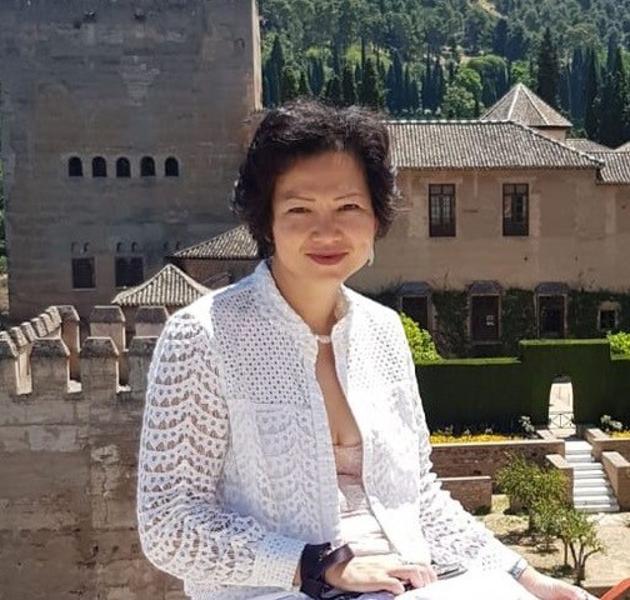 ---
Start Young
In contrast to her colleagues in the UK, Leung attributes her ready interest in equity investment to growing up in Hong Kong, where conversations about money were the norm: "Investment is in our blood. I remember when I was five my parents talked about buying and selling shares on the HK stock exchange. Financial news is in our blood. We wouldn't bat an eyelid about investing, and it doesn't matter if you are a man or a woman. The more you do it the more you get comfortable with it."
"I came to the UK when I was 16 and have lived here ever since. I learned that sometimes you earn some money and sometimes you lose it. It is like a game. It is so much in the general press and all my friends seem to be doing it."
Tax Incentives
Regulatory restrictions in place for angel investment (which require a minimum level of capital and income) are designed to protect investors against the higher risks. It is usually undertaken by people who earn significantly more than they invest, as you need to be prepared for the potential losses. This naturally keeps the pool of potential investors small, and, given ongoing gender disparities in higher income brackets, means there are typically fewer women than men.
However, for those that do have the means to accept those higher risks, the tax regime is much more favorable now for angel investment than for property rental. By investing at sufficiently high levels in tax-efficient schemes such as EIS, you may be able to reduce your tax liability to zero. For Leung, this is a significant incentive.
Leung's Key Pointers in Assessing Investment Potential
Back the right product: You have to like and believe in the product. Is it a valuable or spectacular product? Don't even go near it if you don't believe in it.
Build an understanding of the market: Start-ups emerge from so many different industries; you can't be expected to know everything. Draw on your network to find someone with real expertise in a particular market. They will give pointers on what to look out for. And do your own due diligence: understand the market potential, likely competitors and what the other products are that might overtake them.
Choose a more mature start-up: Look for a company track record (say three or four years), with an experienced CEO who has done a trade sale, with a wealth of experience, and a strong team (a good Chair with an understanding of the market and good tips, and a competent finance director you trust to oversee reporting).
Look at businesses that are close to break-even. You won't want to have to wait three or four years to generate meaningful revenue. I don't believe in random valuations that some start-ups give me. Evaluate their valuation: Is it sensible and reasonable?
Is there a clear exit-strategy already mapped out? Make sure this is clear to you before making any investments.
Give Yourself Time
Leung makes it look easy but she concedes that angel investing success requires a substantial investment of time, knowledge and experience.
" Everyone invests differently. I typically look at 25 opportunities before investing in one.
A lot of women typically save through pensions and other investment vehicles. Angel investing requires time and really looking at things in detail. If I don't believe, I don't invest.
So start small and build, learn who to trust in your inner circle to support and guide you on your journey and only start if you are ready to lose. Learn something from it. In the end, it will give you more than just the monetary value. It makes me a more all-rounded person."
This article was written by Joy Burnford from Forbes and was legally licensed by AdvisorStream through the NewsCred publisher network.